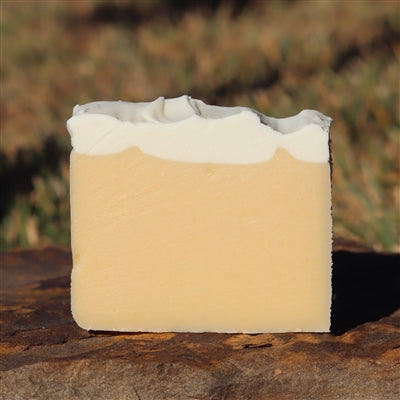 Buy 3 Soaps Save 20% "Lemon Meringue" is a 100% natural handcrafted artisan soap loaded with generous amounts of healthy skin-loving oils, natural colors, and lemon essential oil...which is said to be an antioxidant with rejuvenating properties. The scent is amazingly fresh... just like a fresh-squeezed lemon!! A vegan ...Read more
Description
Buy 3 Soaps Save 20%
"Lemon Meringue" is a 100% natural handcrafted artisan soap loaded with generous amounts of healthy skin-loving oils, natural colors, and lemon essential oil...which is said to be an antioxidant with rejuvenating properties. The scent is amazingly fresh... just like a fresh-squeezed lemon!! A vegan product and great gift idea!
Tahamí By Nature soaps are handmade, in small batches, with the Earth's best ingredients. Our soaps are created with skin-loving ingredients that create amazing lather while leaving your skin more hydrated.
All-Natural Plant-Based Ingredients
Vegan (No Animal Products Used)
No Harsh Chemicals or Detergents
Paraben, Phthalate & Sulfate Free
No Synthetic Fragrances or Dyes
No Animal Testing
No Preservatives

Tahamí By Nature bath bomb is a luxurious bath time treat. Our handcrafted bath bombs are made with varying combinations of proprietary blends of butter and oils, botanicals, clays, glitter, seeds, and sea salts. We use natural and/or safe vegan ingredients.
Caring for your handcraft TBN soap: 
Tahamí handcraft soaps are high in glycerin. Glycerin is a humectant (attracts water) that is good for your skin but will cause your soap to dissolve prematurely if left in water. Keep your soap in a soap dish that allows for complete draining and drying of your soap between uses.
Ingredients: 
Olea Europaea (Olive) Fruit Oil, Cocos Nucifera (Coconut) Oil, Elaeis Guineensis (Palm) Oil, Theobroma Cacao (Cocoa) Seed Butter, Ricinus Communis Seed Oil, Fragrance, Stearic Acid, Cera Alba, Titanium Dioxide (CI 77891), Kaolin, Montmorillonite, and Mica